Delaware Memorial bridge
traveL
travel the delaware memorial bridge
The Delaware Memorial Bridge links Delaware and New Jersey in graceful twin suspension spans that soar high above the Delaware River, just north of the mouth of the Delaware Bay. The Twin Spans touch down in New Castle, Delaware, and in Pennsville, New Jersey. The Delaware Memorial Bridge is a self-supporting toll bridge operated by the Delaware River and Bay Authority, a bi-state agency.
The bridge is a lasting memorial to those soldiers who gave their lives in World War II, the Korean Conflict, Vietnam and Operation Desert Storm. Each year on Veterans Day, a special ceremony is held at the Bridge War Memorial, which overlooks the Twin Span.
The DRBA relies solely on the revenues collected from the bridge and ferry systems to operate, maintain and fund the capital construction programs. We receive no support from either state. Approximately 36 million vehicles annually travel across the twin spans. Overall, our DMB customers provide approximately 76% of our total operating revenues.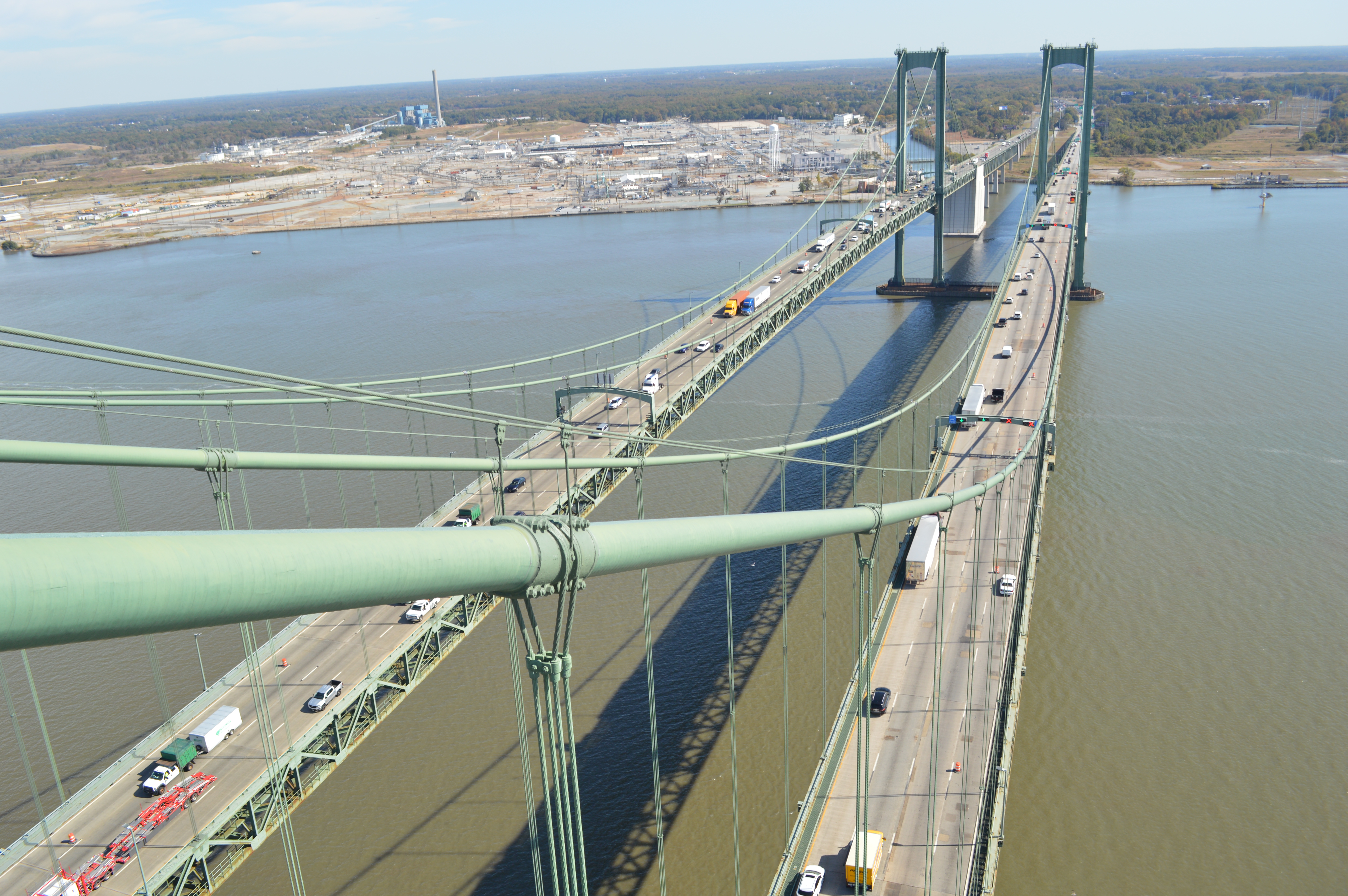 live traffic cams
The DRBA has six live web cams at the Delaware Memorial Bridge and its Toll Plaza.
Please select a camera view from the drop-down menu below.
North Bound
North Bound - I295 Entering the Delaware Memorial Bridge
North Bound - I295 Entering New Jersey exiting the Delaware Memorial Bridge
South Bound
South Bound - I295 Entering the Delaware Memorial Bridge
South Bound - I295 South Entering Delaware Exiting the Delaware Memorial Bridge
Toll Plaza
Toll Plaza - Entrance
Toll Plaza - Exit
---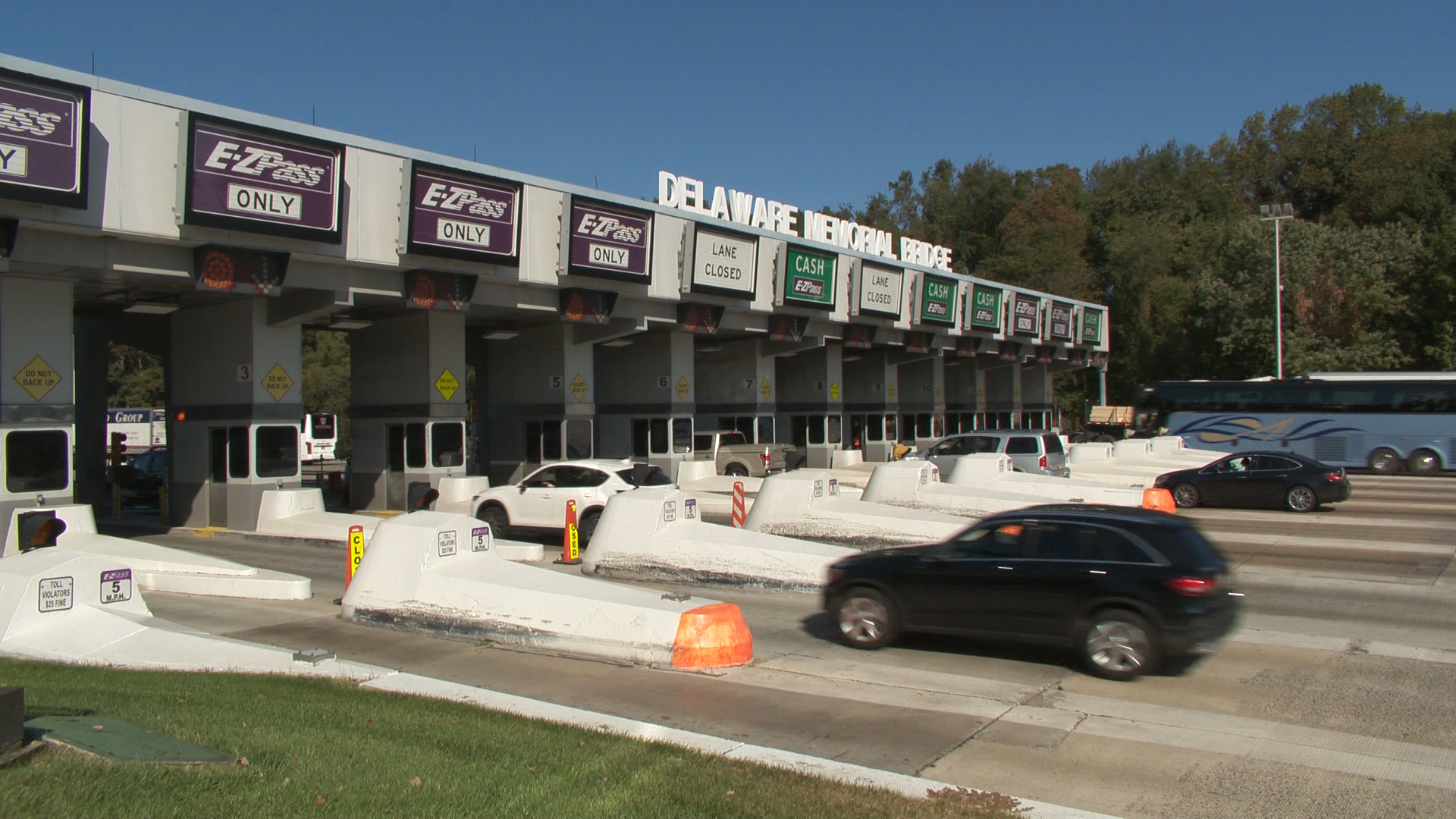 toll rates
Learn more about the Delaware Memorial Bridge toll rates.
Convoy and Motorcade Guidelines
Any group that intends to travel in mass over the Delaware Memorial Bridge is required to coordinate in advance with the DMB Toll Department. Doing so will help make your group trip safer and avoid excessive toll-plaza delays.
A designated group representative is required to contact the DMB Toll Supervisor (Please call 302.571.6373 or email tolls@drba.net) one to two weeks prior to the motorcade or convoy's arrival, and provide details including the exact date, time and number of vehicles in the convoy/motorcade. The DMB Toll Supervisor will explain the procedures and provide the necessary forms required to be completed prior to passage.
Payment is expected for all vehicles passing through the Toll Plaza.
To expedite the passage, on date of arrival, vehicles are required to collect in the communal area (see at right) located on the right shoulder as you enter the Plaza. You will then proceed single file Through the lane designated by the DMB Toll Supervisor.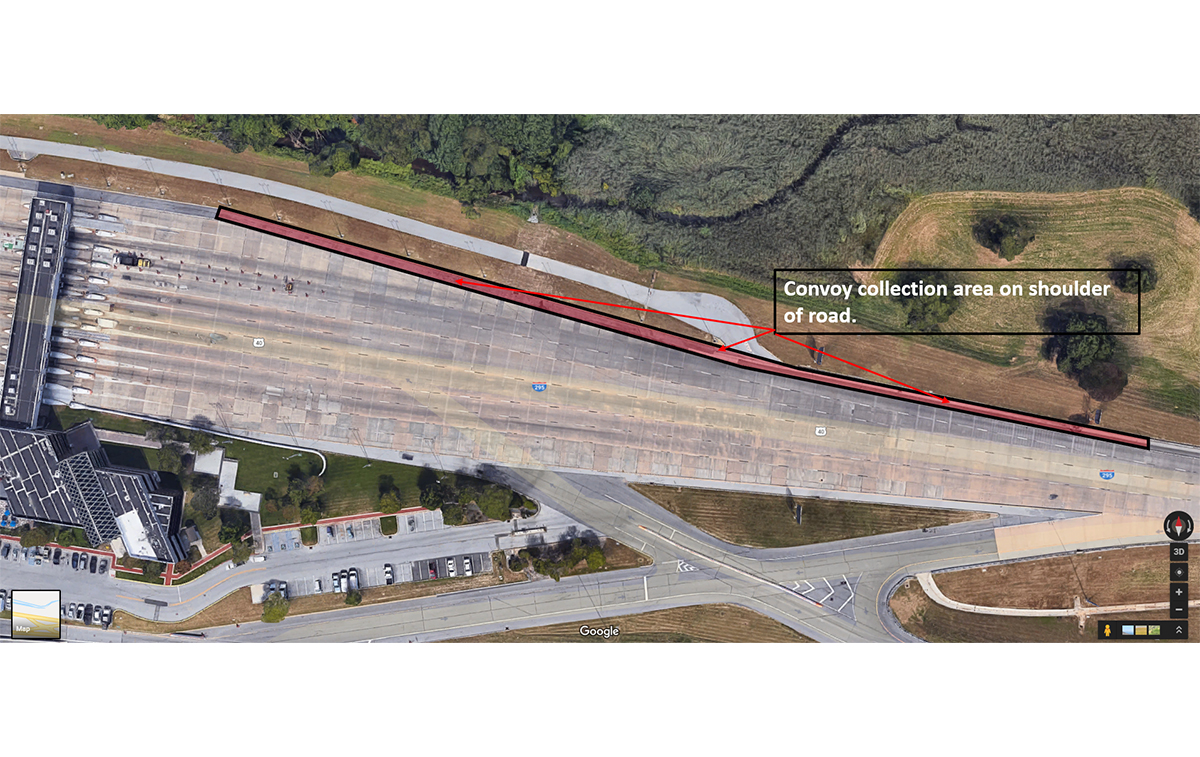 Did You Know?

The Delaware Memorial Bridge recorded its one billionth toll transaction
on December 18, 2012.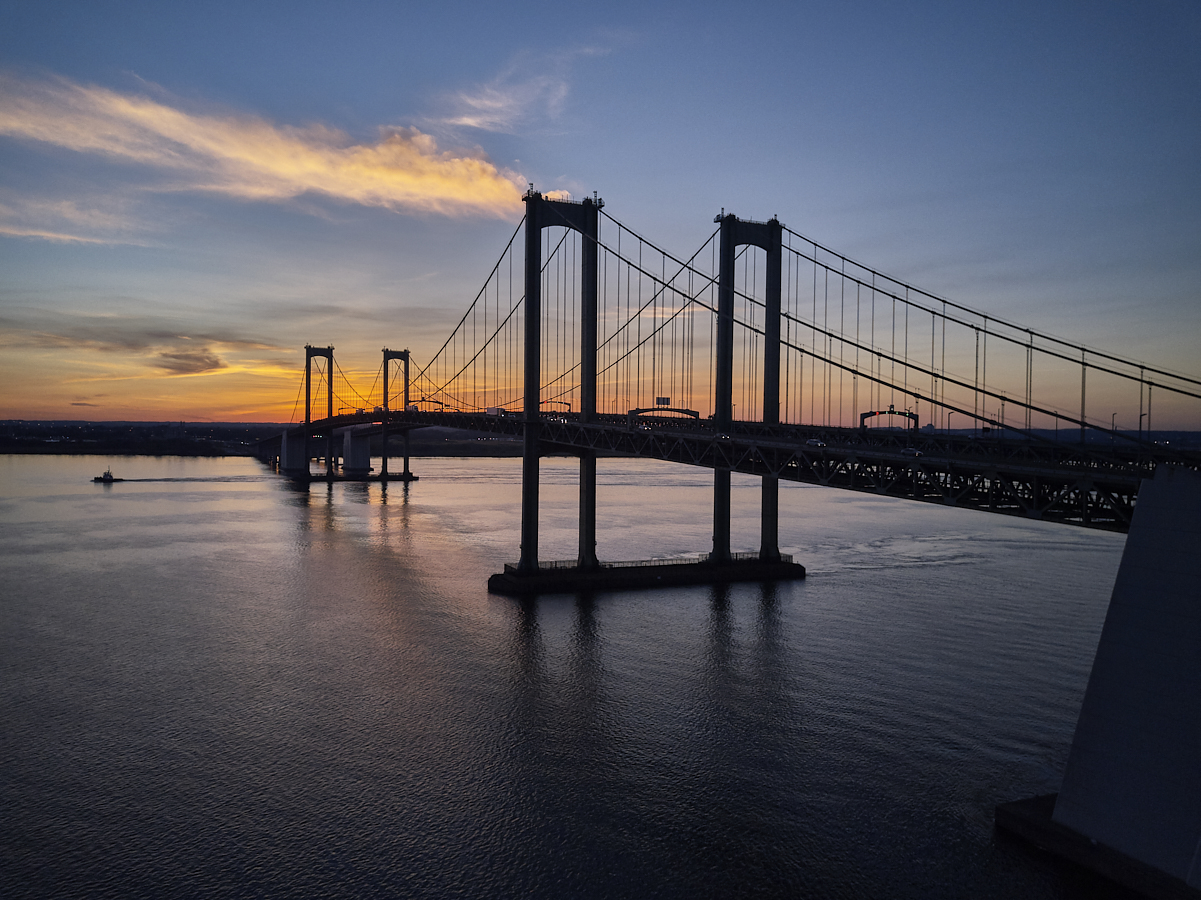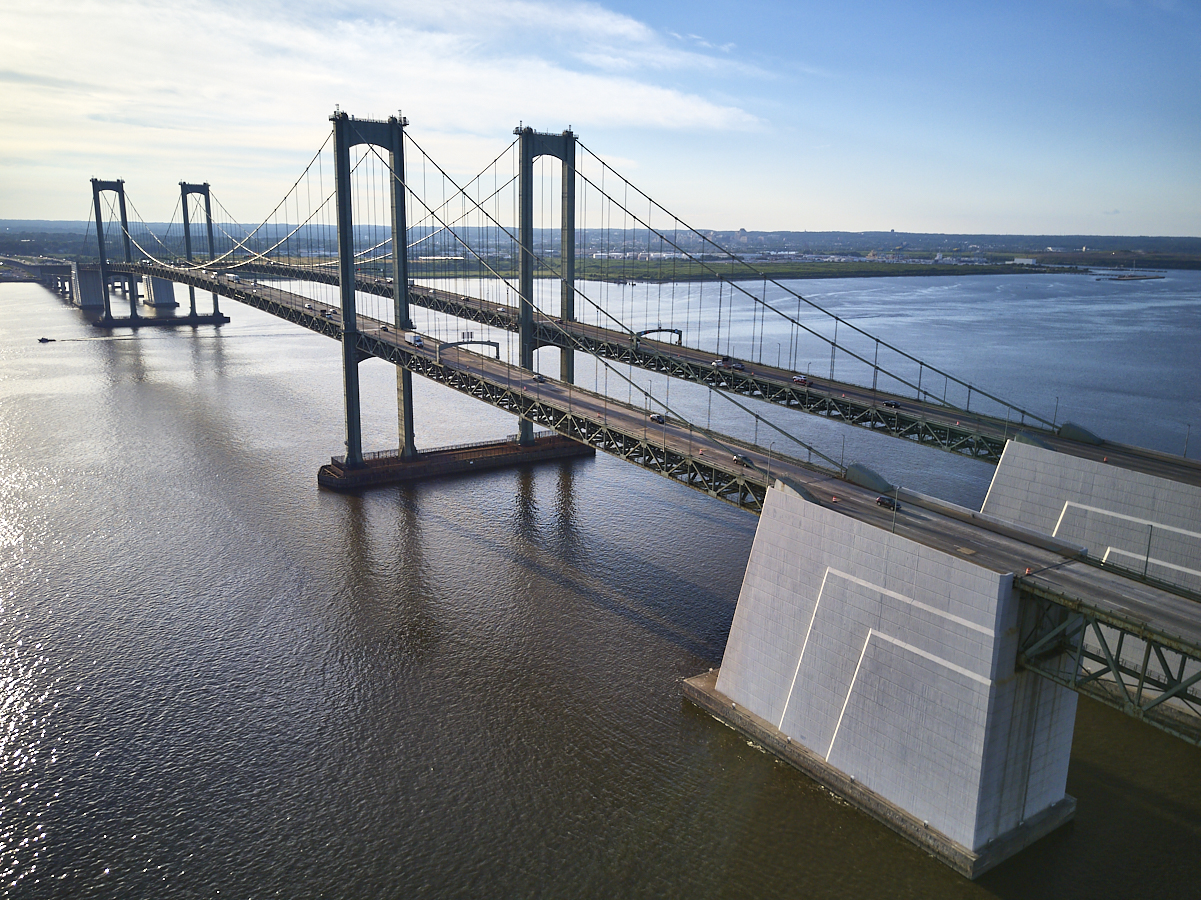 about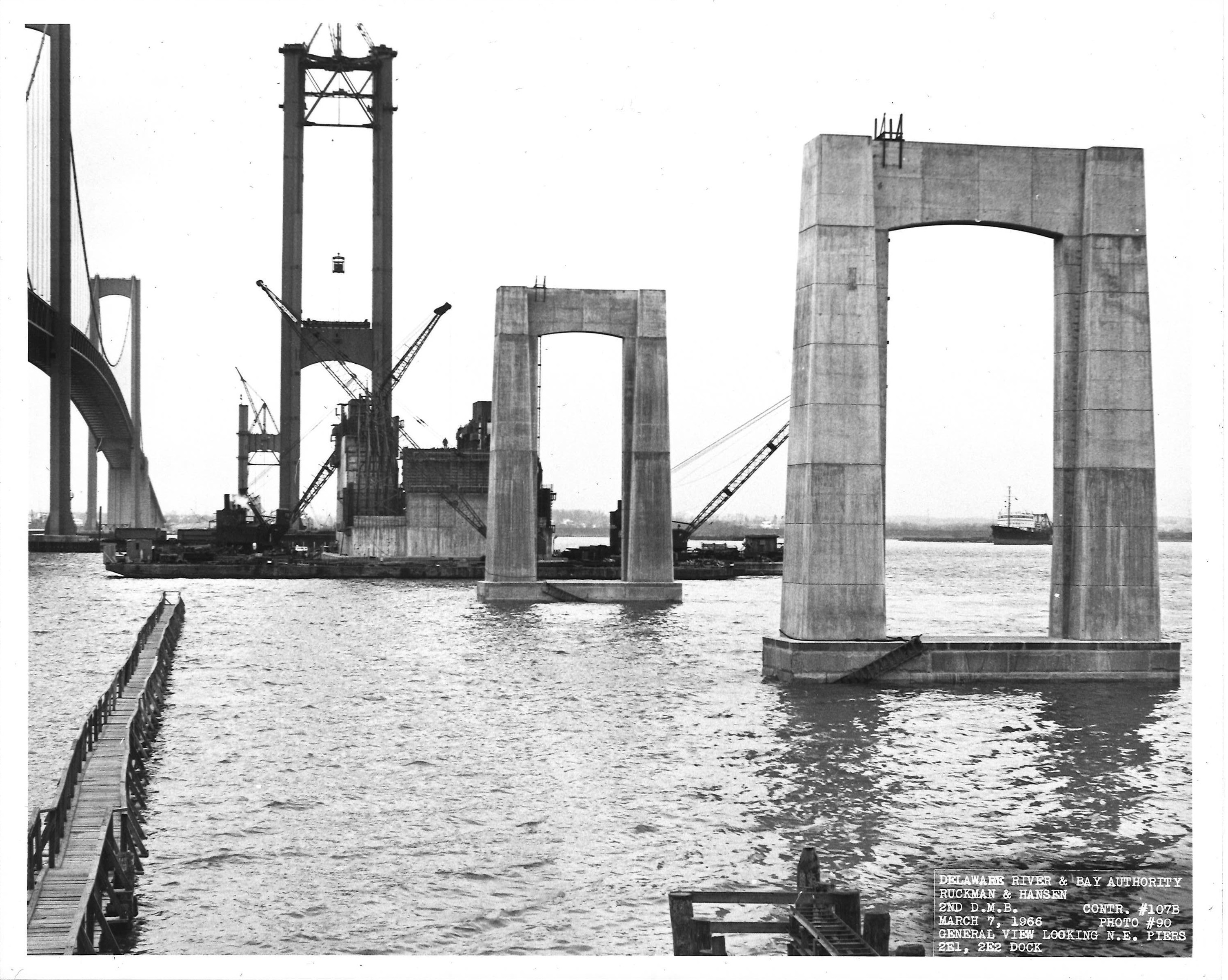 history

veterans park
Business Services