construction projects
delaware memorial bridge
construction project UPDATES
Suspension Rope Replacement
Several suspender ropes and their connection brackets were found to show corrosion in past annual inspections. Replacement has been prioritized based on condition with sixty-two (62) rope assemblies replaced in 2016 followed by an additional sixteen (16) assemblies in 2017 and thirty-eight (38) assemblies in 2021.
There are thirty (30) assemblies currently under contract for replacement by the fall of 2022 and it is expected that all 276 suspension rope assemblies and brackets will be complete by the fall of 2026. The cost of the remaining replacements is estimated at approximately $20 million.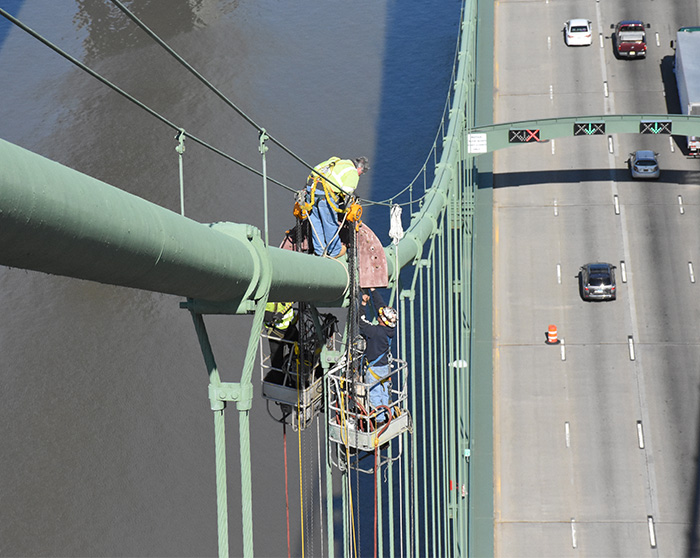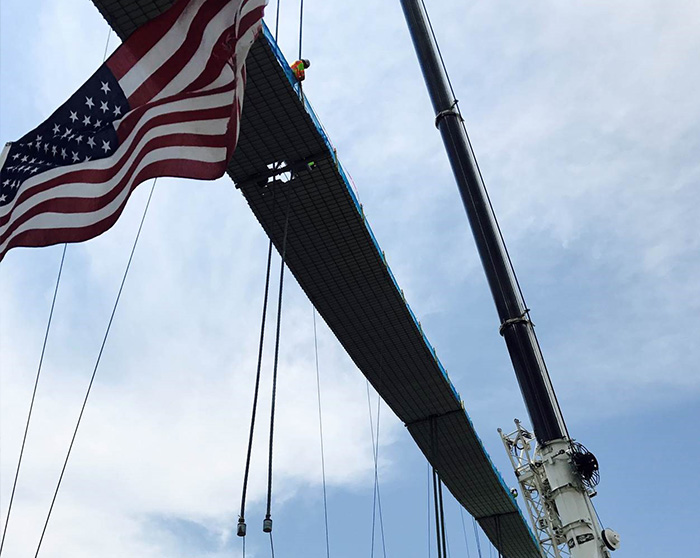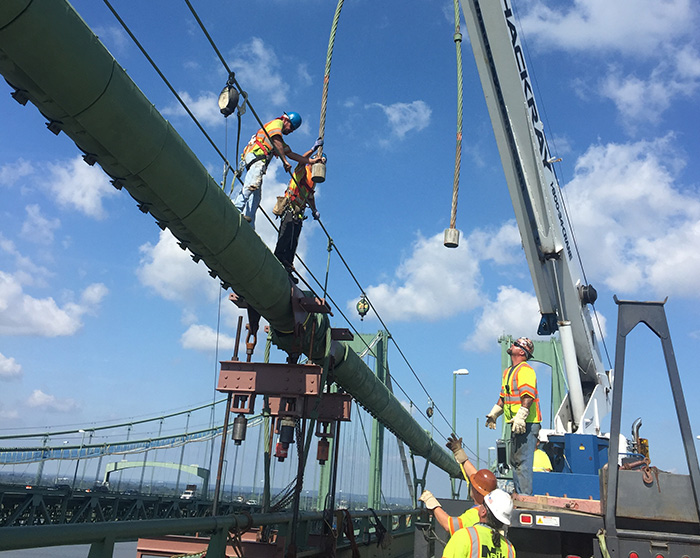 Delaware Memorial Bridge Painting project
The protective paint coatings on certain segments of the 1st and 2nd Structures are no longer performing as required. To ensure the structural steel is adequately protected, the coatings on these portions of the bridges are scheduled for complete removal to bare metal and replacement with a 3‐layer protective overcoat system, similar to efforts previously completed on other portions of the bridge superstructure.
The coating replacement on all four towers has been completed and the Delaware River and Bay Authority is nearing completion of the 2021 project which includes painting both sections of the northbound bridge between the towers and the anchorages. The 2022 project which was recently bid includes the center span section between the east and west towers. The total replacement program cost for both bridges is estimated at approximately $50 million.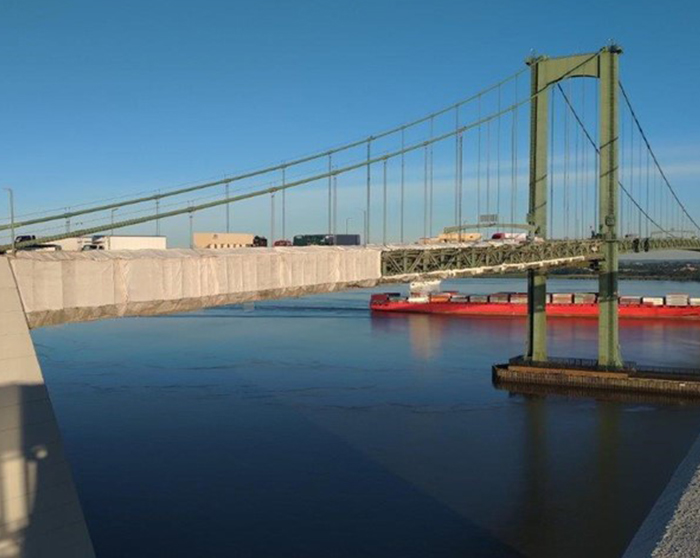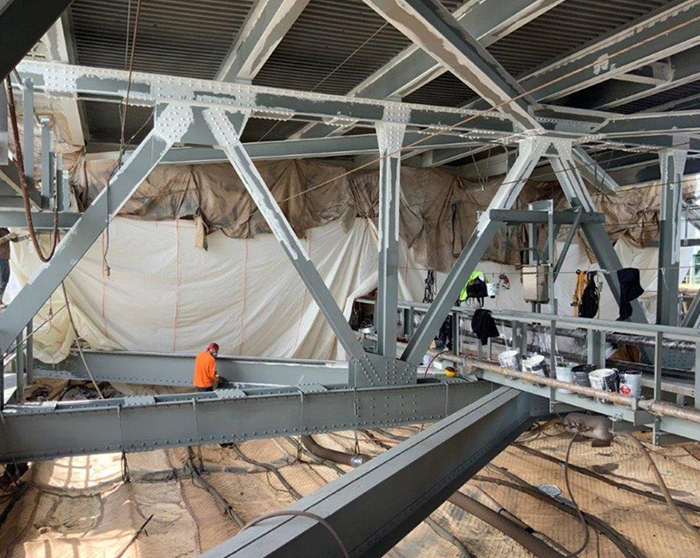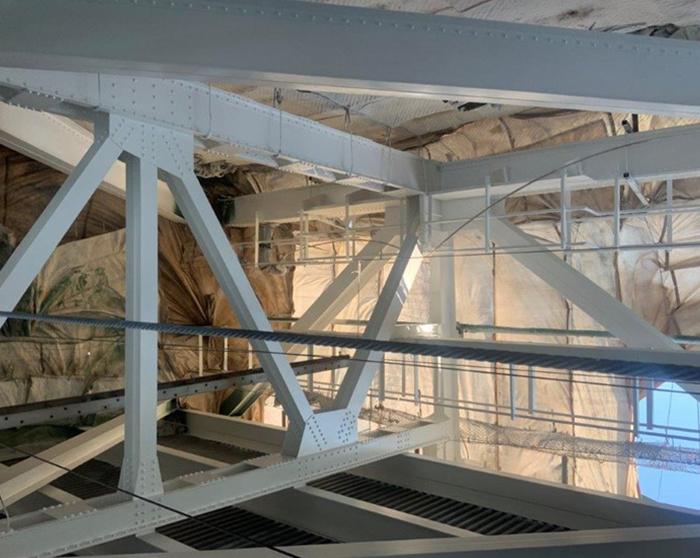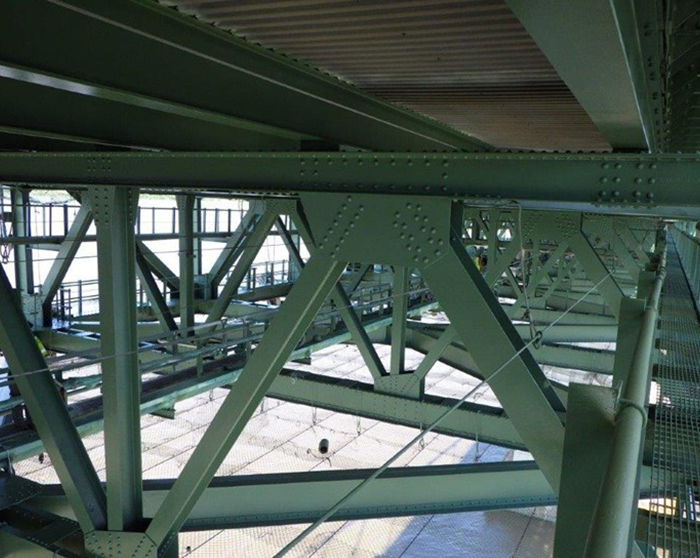 Deck Overlay project – New Jersey Span
A study conducted on the driving surface of New Jersey bound structure noted that the bridge deck was exhibiting accelerated deterioration and required substantial repair. Partial depth deck reconstruction utilizing Ultra High Performance Concrete (UHPC) technology has been identified as the most effective solution. In March 2022, the DRBA contracted with UHPC Solutions North America LLC of Orange, New Jersey to undertake the deck overlay project on the New Jersey-bound Span of the DMB. The three-phase project, which will cost approximately $71 million, is expected to be completed in November 2023,
Using hydro demolition, two inches of the old deck will be removed, the transverse deck relief joints and expansion joints replaced, and a UHPC deck overlay added.
Construction activity associated with this project will be suspended during the winter months and the peak summer travel season. For more information on this project, please visit www.bridgealerts.com.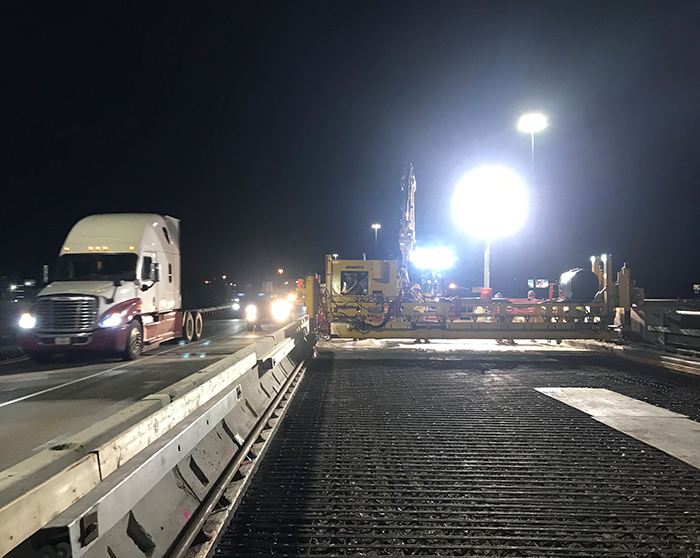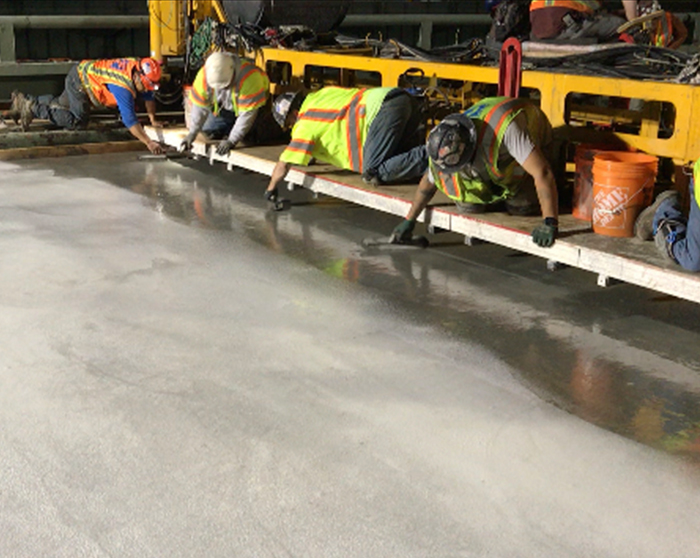 bridge facts
Opened to the Public: August 16, 1951
Connecting: New Castle, DE and Pennsville, NJ
Overall Length: 3,650 Feet
Bridge Type: Twin Span Suspension Bridge
Initial Cost: $44 Million - First Span
Twin Span: Added 1968
Daily Crossings: 100,000 vehicles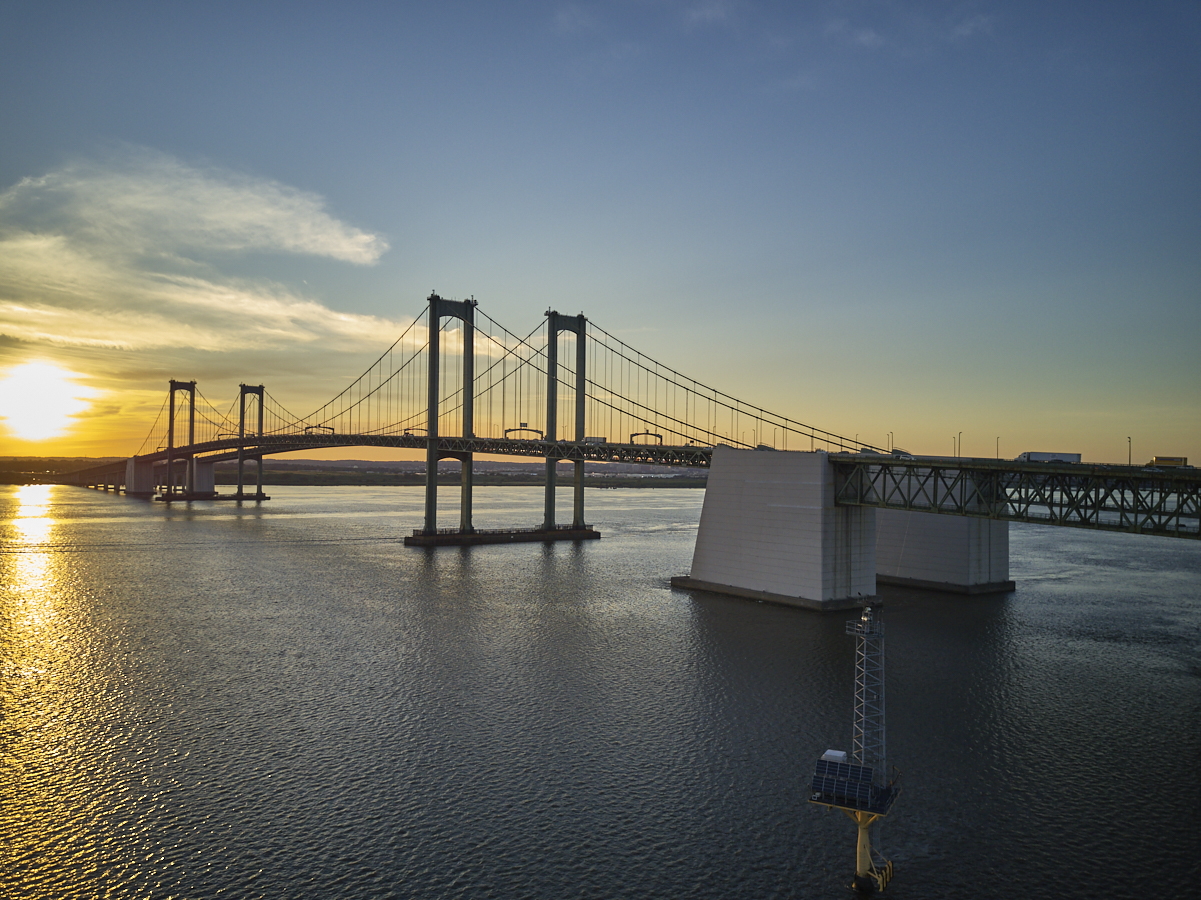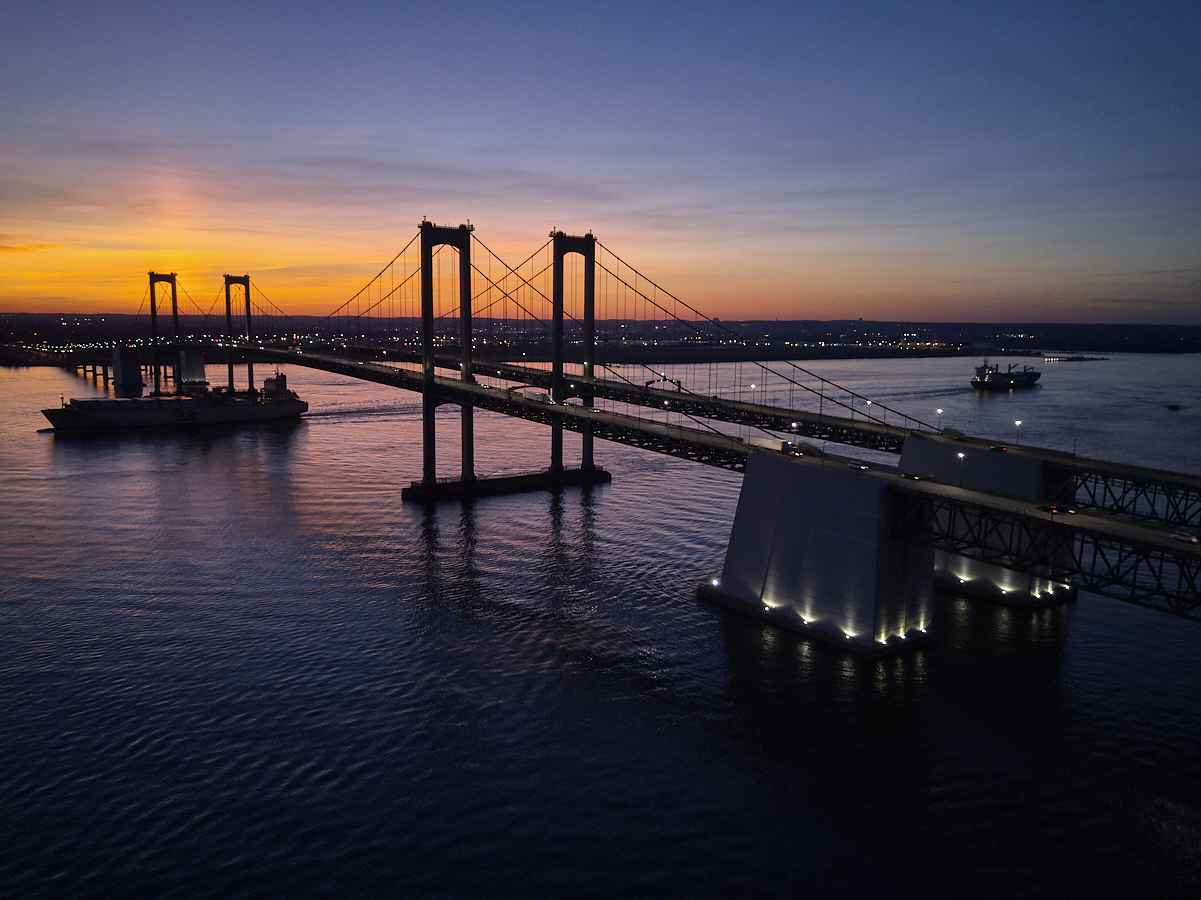 Did You Know?

Fraternal, not identical…to the eye, the two spans of the Delaware Memorial Bridge look identical. Most of the differences are the result of improved construction technology. In fact, the original span (heading to New Jersey) is one foot taller than the second span.
Business Services