ABOUT
DELAWARE MEMORIAL BRIDGE
about the delaware memorial bridge
The Delaware Memorial Bridge links Delaware and New Jersey in graceful twin suspension spans that soar high above the Delaware River, just north of the mouth of the Delaware Bay. The twin spans touch down in New Castle, Delaware, and in Pennsville, New Jersey. The Delaware Memorial Bridge is a self-supporting toll bridge operated by the Delaware River and Bay Authority, a bi-state agency.
The bridge is a lasting memorial to those soldiers who gave their lives in World War II, the Korean Conflict, Vietnam and Operation Desert Storm. Each year on Veterans Day, a special ceremony is held at the Bridge War Memorial, which overlooks the Twin Span.
In April 1945 the Delaware State Highway Department was authorized to construct and operate a crossing of the Delaware River between New Castle, Delaware, and Pennsville, New Jersey. It took $44 million to build the graceful 440-foot-high span, which opened to traffic on August 16, 1951.
By 1955, nearly 8 million vehicles were crossing the bridge each year—almost double the original projection. As a result, talks about building a second bridge were soon underway, and a twin span was dedicated in 1968. Although the spans look identical, there are differences. Today, more than 100,000 vehicles cross the twin spans on their combined total of 8 lanes daily.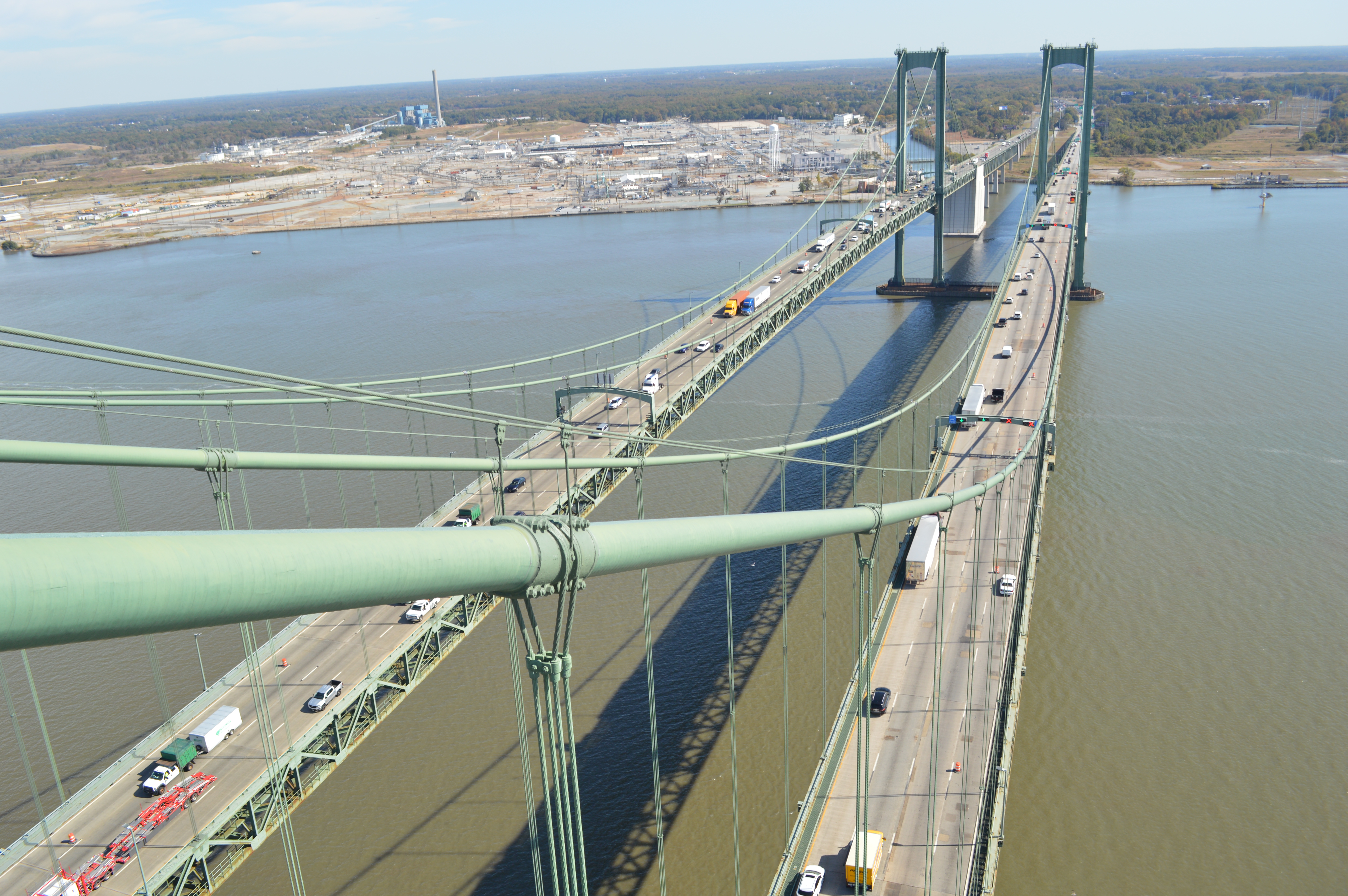 construction
Updates and progress of maintenance and upgrades currently happening to the Delaware Memorial Bridge.
Did You Know?

In September 1968, United States Vice President Hubert Humphrey dedicated the second span, built at a cost of $70 million. The Delaware Memorial Bridge recorded its one billionth toll transaction on December 18, 2012.
bridge facts
Opened to the Public: August 16, 1951
Connecting: New Castle, DE and Pennsville, NJ
Overall Length: 3,650 Feet
Bridge Type: Twin Span Suspension Bridge
Initial Cost: $44 Million - First Span
Twin Span: Added 1968
Daily Crossings: 100,000 vehicles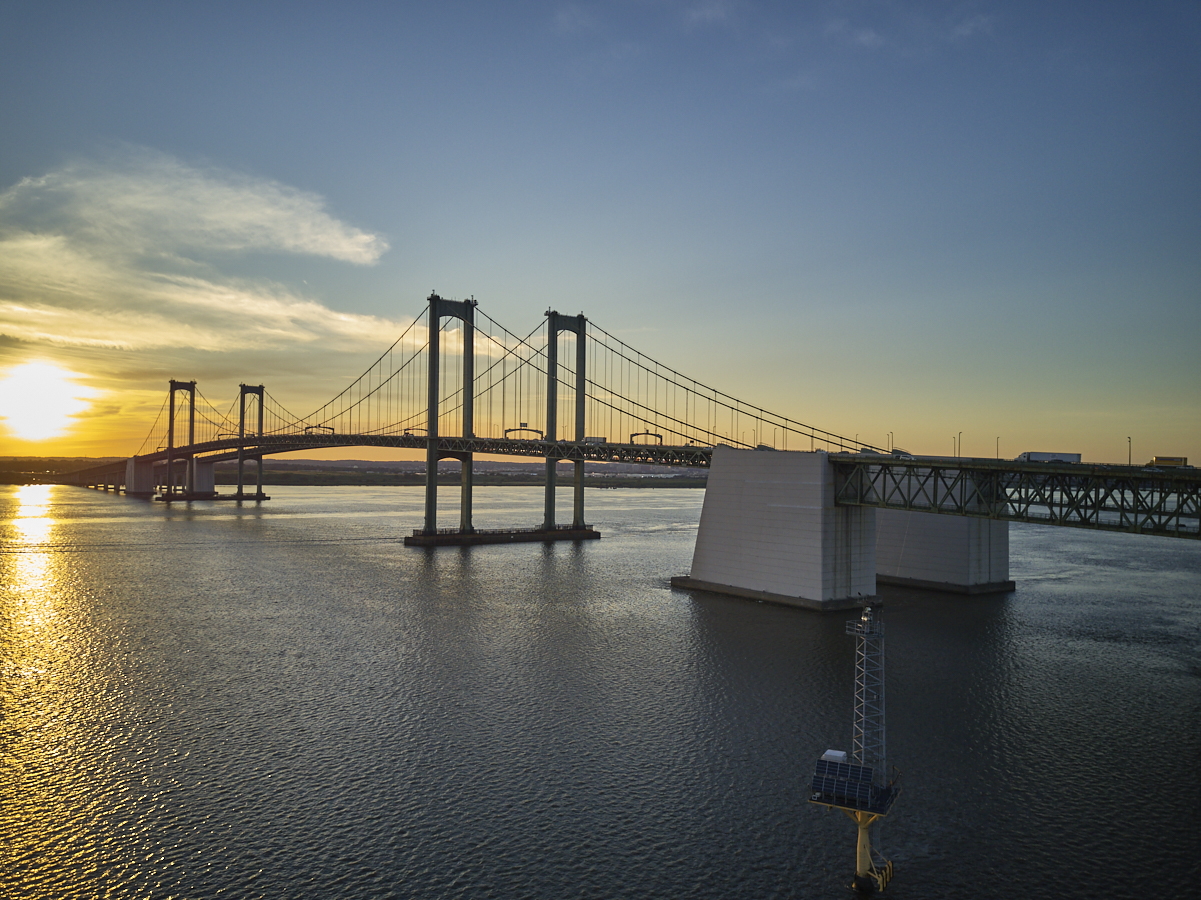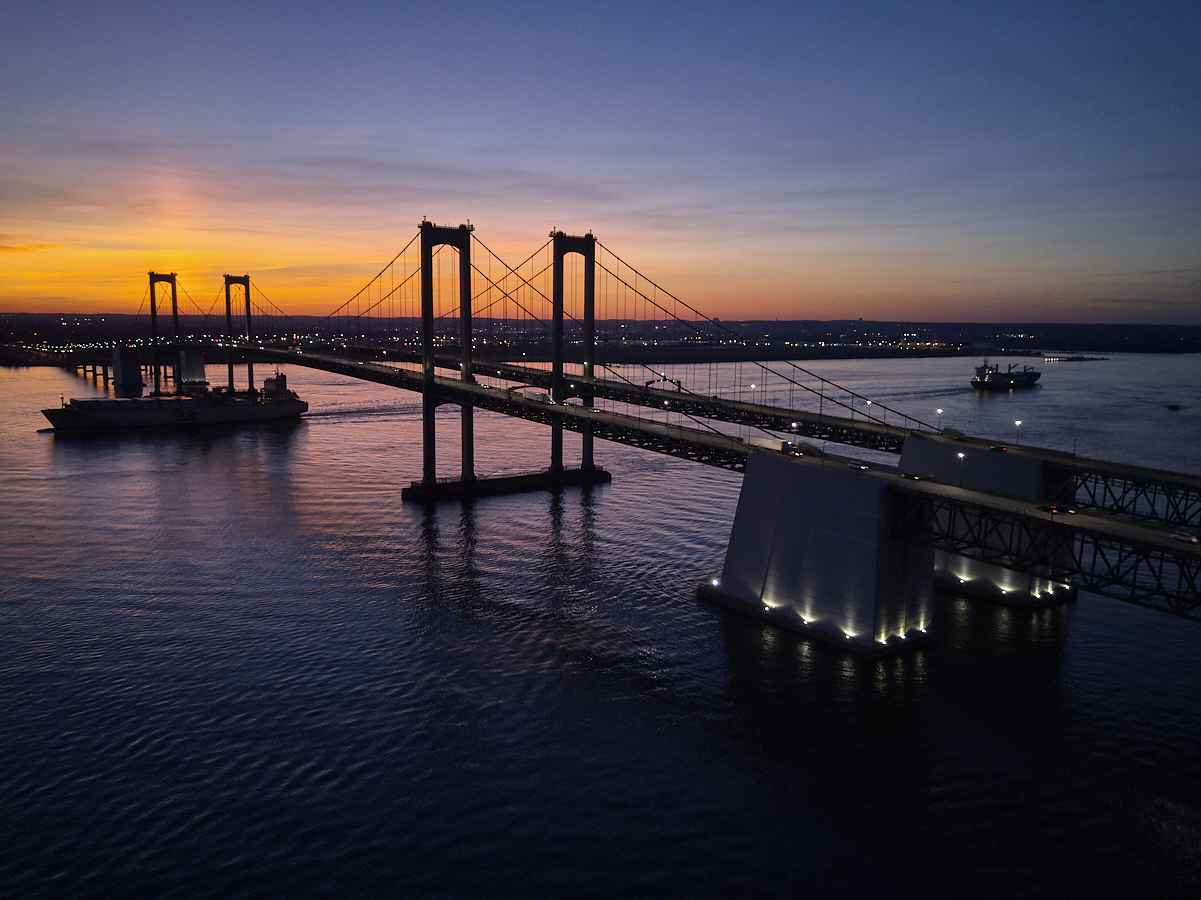 traffic and volume information
View current and archived statics of the Delaware Memorial Bridge.
Location
The Delaware Memorial Bridge joins Pennsville, New Jersey, and New Castle, Delaware.
In New Jersey, the New Jersey Turnpike and Route 130 and Interstate 295 lead into the Delaware-bound lanes.
In Delaware, Interstate 295 and Routes 9, 13 and 40 Provide access to the Jersey-bound lanes.
The Delaware Memorial Bridge is a major link in the transportation system for the entire Eastern United States.
---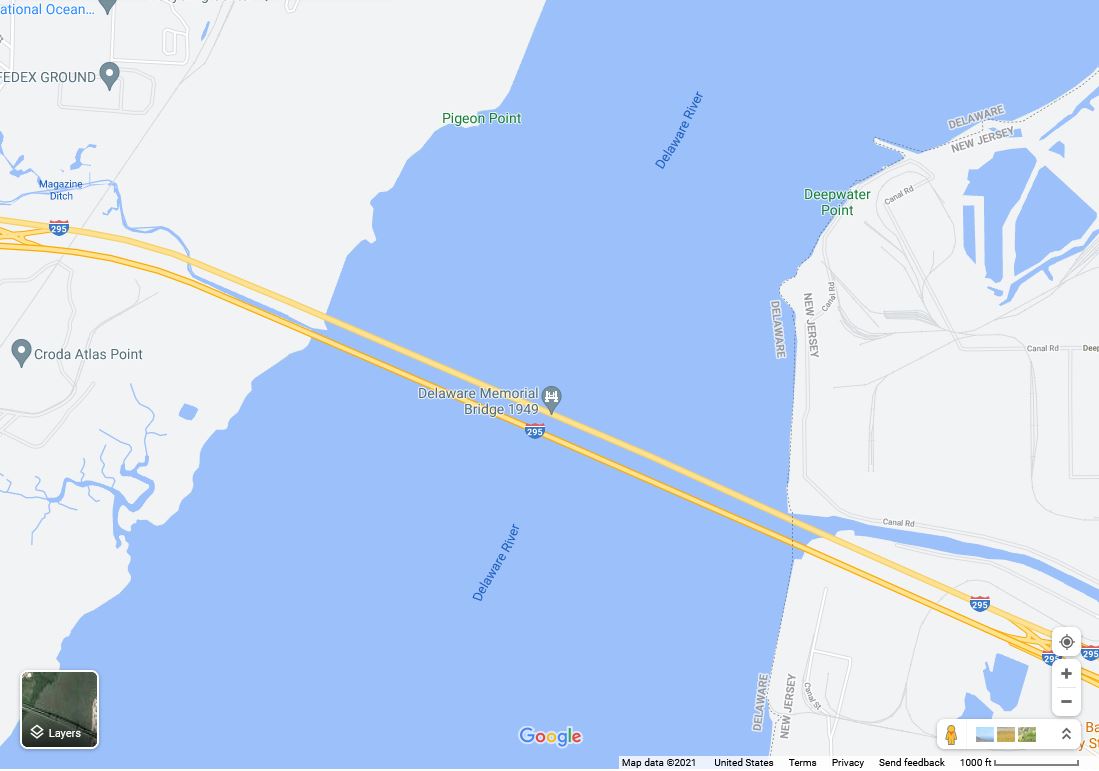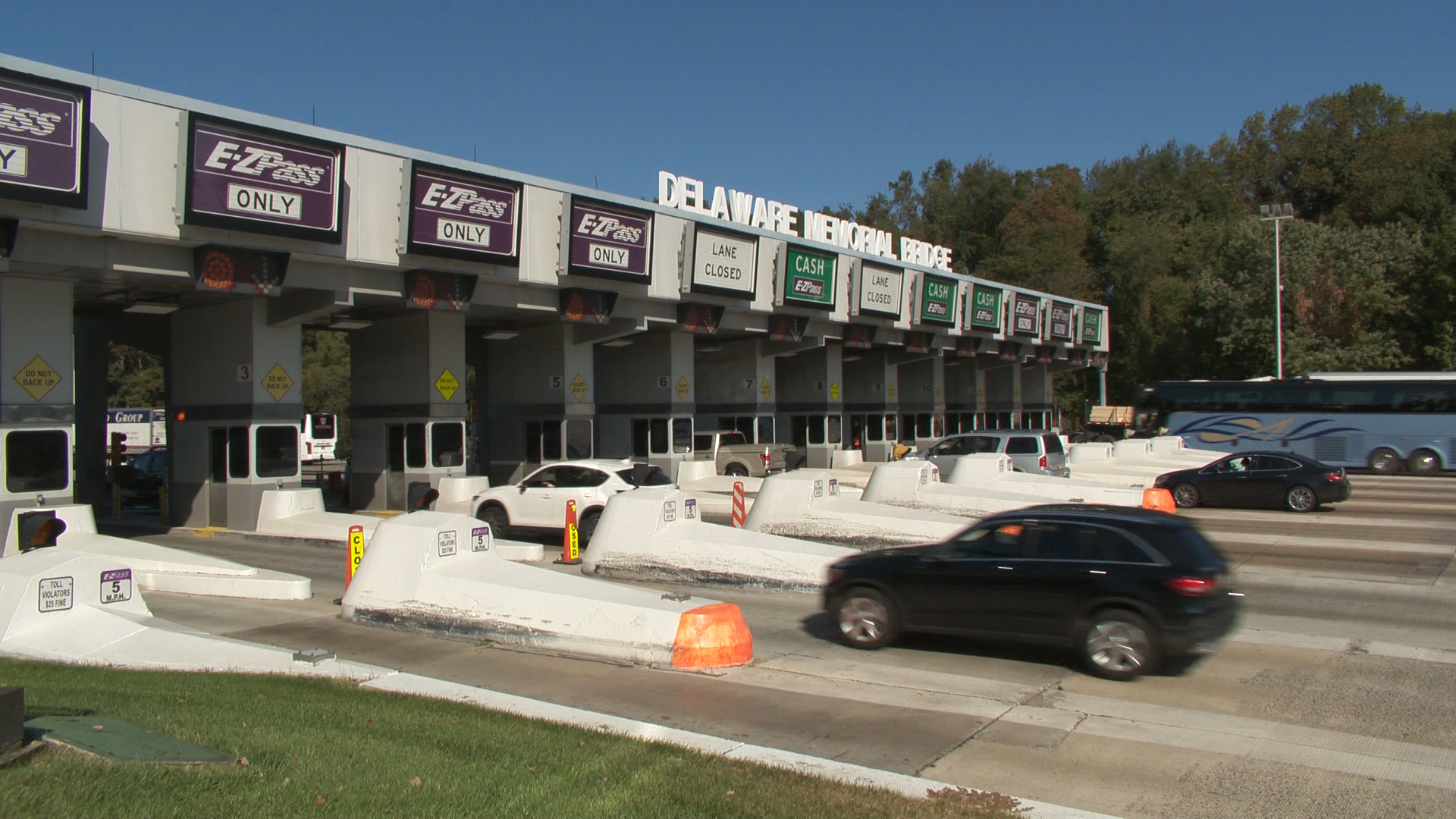 travel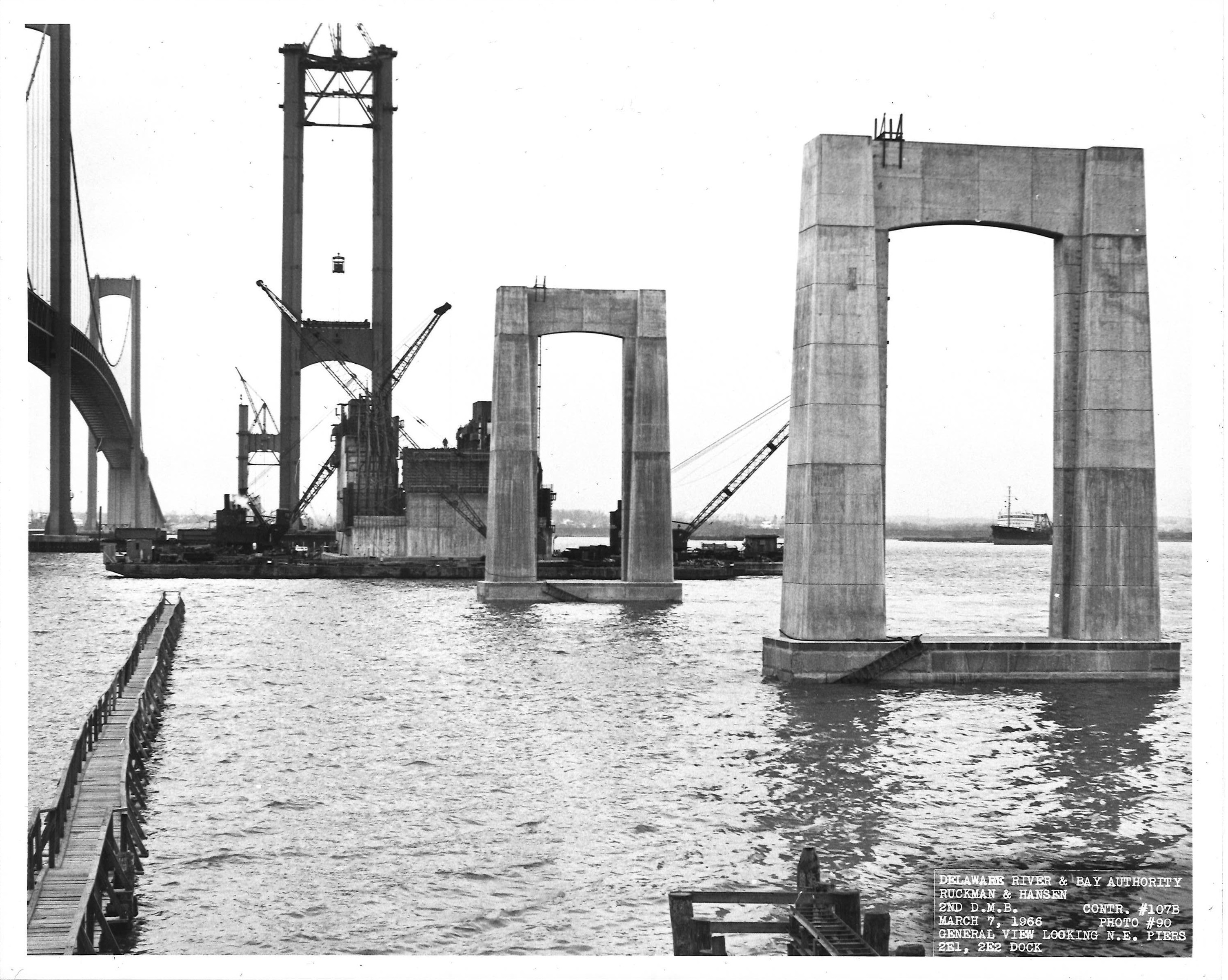 history

veterans park
Business Services